Title : WE LOOK SO NATURAL MIX...LIVE W/ DJ LINDSEY BELL
This week Miss Bell dominates the dance floor with her selection of deep, dark, and destructive beats. A true dichotomy of sound she continues to develop. Although her after-hours relentless baselines are evident throughout, her spin on the deep house / deep tech genre that is taking over the industry is definitely worth mention. The […]
WE LOOK SO NATURAL MIX…LIVE W/ DJ LINDSEY BELL.
THIS MIX IS LIVE FROM AN UNKNOWN LOCATION IN THE MIAMI UNDERGROUND WAREHOUSE DISTRICT. IT IS CERTAIN WHEN THESE TWO GET SIDE BY SIDE ITS A BATTLE TO THE VERY END!!! THESE TWO GO HEAD TO HEAD IN THIS RELENTLESS RINSE. DJ LV MIAMI'S KING OF THE UNDERGROUND KEEPS THE PARTY BUMPIN INTO THE […]
THIS WEEK'S MIX IS A BLEND OF OLD SCHOOL HIP HOP WITH A TECH HOUSE TWIST! DJ LINDSEY BELL GOES BACK TO HER ROOTS WITH SAMPLES FROM NOTORIOUS BIG, ODB, FUGEES, AS WELL AS SOME OTHER CLASSIC ACCAS TO KEEP YOU BUMPIN THROUGHOUT THE SESSION! WE WANT YOU ADDICTED TO THE SOUNDS OF " JUST […]
PLAY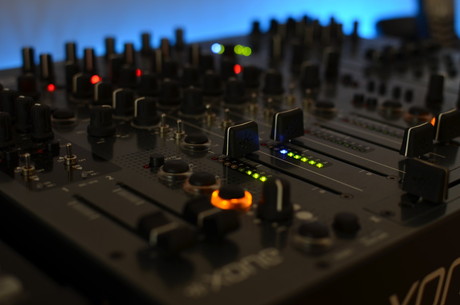 THIS WEEK WHILE MISS BELL TRAVELS TO TORONTO AND THEN DETROIT SHE LEFT HER EPIC PODCAST IN THE HANDS OF THE KING OF DARKNESS DJ LV, HE IS LIVE FROM CLUB MEKKA A SEEDY AFTER-HOURS IN THE DOWNTOWN MIAMI DISTRICT! HOPE U ENJOY THE MIX AN MISS BELL WILL BE BACK NEXT MIX WITH TWO LIVE MIXES FROM HER LAST BOOKINGS ON THE ROAD!
WE WANT U ADDICTED
TO JUST ME AND MY HEADPHONES PODCAST LIVE W DJ LINDSEY BELL
BITTER TABLE FOR ONE LIVE W/ DJ LINDSEY BELL FEAT, GUEST DJ LV PLAY This weeks mix is a collaboration of the masters, the deep house / deep tech / tech house mix will have you asking DJ LV OR DJ LB?  These two team up despite the drama and throw down a short but […]